Lincoln Northwest High School plays its first football game — in a new stadium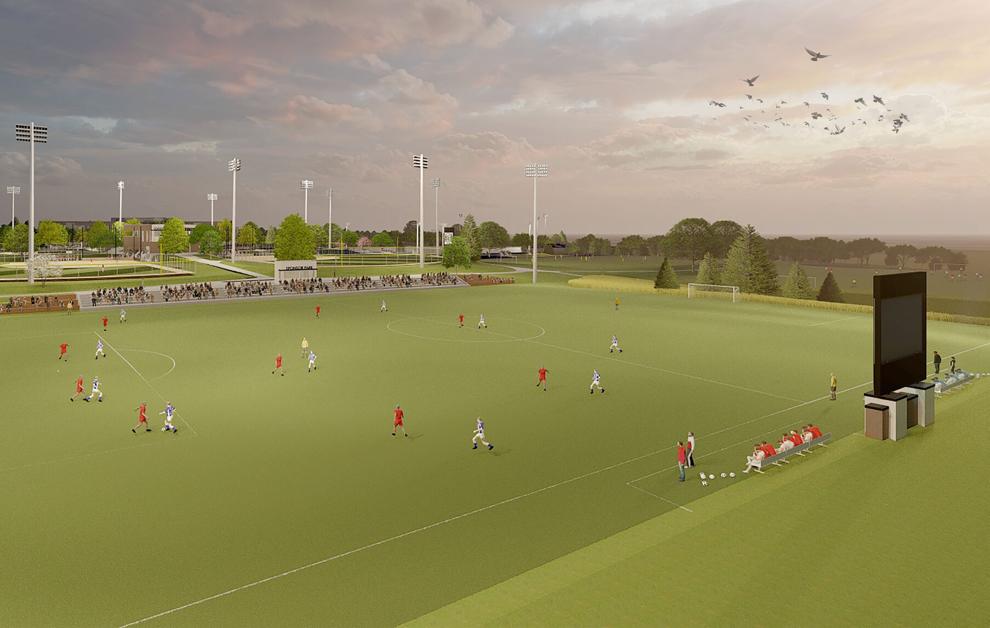 LINCOLN, Neb. (KLKN) – Northwest High School played its first-ever football game Friday evening.

It was the inaugural game at the newly built Union Bank and Trust stadium adjacent to the new high school.


The high school opened earlier this month after two years of construction.

The activities complex wasn't started until after construction of the school started, but LPS officials were confident that they would be ready for fall sports.
LPS Superintendent Paul Gausman said the stadium is now ready to go for football season.


"We are all ready to go tonight — we're still working on it at this very moment — but all of the things that needed to happen so that we could have our event here tonight were finished earlier this week," he said. "And I'm just so thankful to our team that worked so hard to make this possible. But it will only get better each and every week as we continue to put the finishing touches on such a great facility."


Before the game, the Foundation for Lincoln Public Schools held a kickoff event to announce the Fielding Dreams Capital Campaign to raise funds for the athletic complexes at the new high schools, Northwest and Standing Bear.


Wendy Van, president of the foundation, said the campaign will benefit a number of different sports.


At Northwest, the money will pay for finishing touches on the football field, as well as completing the baseball fields.
At Standing Bear, we will be adding soccer fields, a softball pinwheel, a tennis court and all the amenities that go with it, field houses and concessions stands and press boxes," Van said.


The foundation is asking the community for donations to help raise the $33 million needed to complete the campaign.


Van said LPS has already put $15.5 million toward the campaign, which the district got from the 2020 bond issue.


Those who donate could be honored in a special way at the athletic facilities, Van said.

Van said the capital campaign will achieve three goals for the community: adding fields for students to play on, helping students academically by having them participate in athletics, and benefiting the Lincoln economy by drawing in more people to tournaments and events.