Solo travel demands extra planning and preparations. Here are the list of common mistakes that you can keep in mind while planning a solo trip for an amazing travel experience.
Common mistakes to avoid as a beginner solo traveler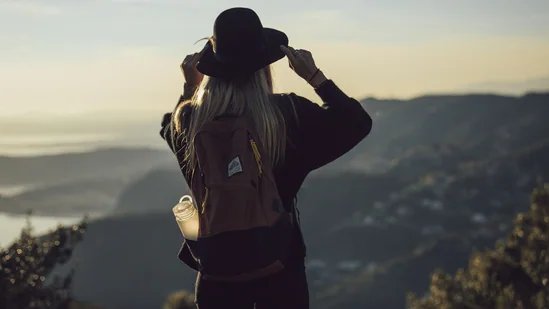 Travelling alone has physical, mental, and spiritual benefits. It is crucial to set aside your fears and start your journey as everybody encounters difficulties while travelling, but these are merely stepping stones to a once-in-a-lifetime experience. Travelling alone boosts your confidence and helps you become more responsible and independent. As thrilling as it may sound, there are a few things that could go wrong along the route if you are not properly prepared and well-planned, and you could wind up having a horrible travel experience. But do not worry, we have listed out a few common mistakes that people make on their first solo travel, keep these in mind for a perfect solo trip.
1. Making rigid plans


When you start your journey, you'll discover that your plans almost always end up changing. You must practice making quick decisions that are advantageous to your needs, finances, and circumstances if you want to be a competent traveler. You can say yes to a new opportunity when you have rigidity in your plans.


2) Running out of money


The last thing you want in your solo trip is running out of money. No matter how carefully you prepare your budget, you could still find yourself going over that limit. Therefore, it is important to be ready for such situations and have an emergency budget available. The greatest method to avoid an emergency situation while travelling is to try cost-effective services. Keeping extra money handy should top the list of solo travel essentials.
3) Being too friendly or too suspicious


Being too friendly and trusting everyone around may land you in trouble if you happen to meet cheaters. At the same time, refusing to seek assistance will prevent you from becoming overly sceptical of everyone. Finding a balance that allows you to seek assistance from those around you and make friends while remaining aware of their intentions for you is essential. Also, locals know the place much better than you and can help you explore in a way you could never do alone.


4) Starting with big trips


Wishing to find adventure and freedom, one common mistake that beginners make is to plan big trips. While it is not a bad thing to have confidence, it is advisable to plan something small for your first 5 to 6 trips alone. This is because smaller trips will help you gain experience in solo travelling and you won't find yourself stuck in case there is some problem. Therefore, start with small trips before going on a big one.
5) Not taking safety precautions


When travelling alone, your top focus should be your safety. Always let someone you can trust know where you are. Knowing what you are doing and where you are going can be quite beneficial. Keep the phone number of a trustworthy family member or friend on the emergency dial so you may immediately contact them in an emergency. Additionally, always keep a pepper spray in your handbag along with other essentials for emergencies.