Yes Bank invested ₹4,727 cr in short-term non-convertible debentures and "Masala Bonds" of DHFL of Kapil Wadhawan and brother Dheeraj
Yes Bank-DHFL fraud: Builder rearrested as lawyers fail to complete formalities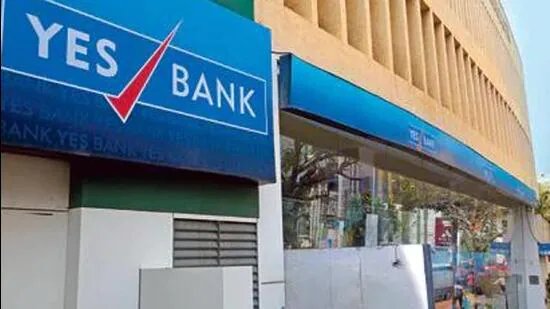 A special CBI court on Wednesday ordered builder Satyan Tondon to be rearrested in connection with the Yes Bank-DHFL fraud case after his lawyers failed to complete the formalities for furnishing surety on time.


The special court had on July 16 granted Tondon bail, after he deposited amount of ₹4crore, which he allegedly received from builder Sanjay Chhabria, another accused in the case.


Tondon, who is accused of helping Dewan Housing Finance Corporation Limited (DHFL) in siphoning loan amounts in layered transactions, was arrested by CBI on May 26.


According to conditions of the bail order, Tondon had to submit surety by August 13.

However, his lawyer had pleaded that since it was a court holiday, they were allowed to complete the formality the next working day, August 17.
The lawyers, however, did not turn up in the court on August 17 and also did not seek extension of time for furnishing the surety.


"Neither surety was furnished on 17.8.2022 nor extension application was placed on behalf of the accused. On the contrary, an incorrect statement is made before Registry that the Presiding Officer of this court is told the ld. advocate that there is no need of filing extension application. As of today, the Accused has committed breach of the bail order," said the special CBI court while ordering the builder to be re-arrested.


Tondon was accordingly arrested and remanded in judicial custody till August 26.
According to CBI, between April and June 2018, Yes Bank invested around ₹4,727 crore in short-term non-convertible debentures and "Masala Bonds" of Dewan Housing Finance Corporation Limited (DHFL) of Kapil Wadhawan and his brother Dheeraj.


The bank also sanctioned a term loan of ₹750 crore to a DHFL group firm. In return, the then Yes Bank MD and CEO Rana Kapoor received a kickback of ₹600 crore from DHFL in the form of a loan to his family firm, Do It Urban Ventures (India) Private Limited, the CBI said.


After the transfer of ₹2,700crore by Yes Bank to DHFL in the garb of subscription for non-convertible debentures in the first week of June 2018, DHFL sanctioned two loans of ₹1,100crore and ₹900crore respectively to two Radius Group firms of builder Sanjay Chhabariaa- M/s Radius Estate Projects Pvt Ltd. (REPPL) and Sumer Radius Realty Pvt. Ltd. (SRPPL) respectively.