Justice Department responds in court to Trump's bid for special master in Mar-a-Lago case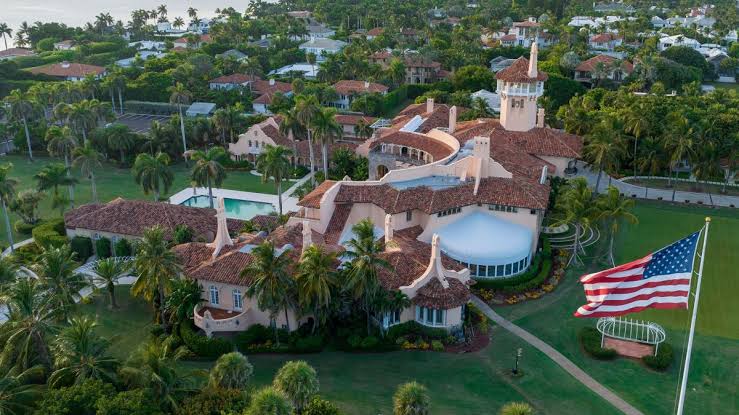 Former President Donald Trump should not be allowed to intervene in the federal investigation that led to the search of his Mar-a-Lago resort, and a "special master" should not be appointed to the case, the Justice Department said in a blockbuster court filing Tuesday night.

The Justice Department argues that Trump lacks standing over presidential records "because those records do not belong to him," as presidential records are considered property of the government.

The Presidential Records Act makes clear that "[t]he United States" has "complete ownership, possession, and control" of them,'" the DOJ filing states.

Trump has argued that his constitutional rights have been violated and that some of the documents seized earlier this month contain material covered by privilege — particularly executive privilege.

The Justice Department was ordered to submit the filing by Judge Aileen Cannon, who has already indicated she is inclined to grant former President Donald Trump's request for third party oversight of documents the FBI seized Mar-a-Lago.

Trump has made vague assertions about privileged materials being seized, in violation of his Fourth Amendment Rights. The role of a special master is to filter out any materials seized in a search that don't belong in the hands of investigators because of a privilege.
Special masters have been used in high-profile cases before, but usually in cases where the FBI has searched an attorney's office or home and there is a need to filter out materials concerning attorney-client privilege. Trump's request has centered on the need to protect documents concerning executive privilege from his conduct as president.

Signals from Cannon, a Trump appointee, that she is leaning toward appointing a special master in the Mar-a-Lago search have raised eyebrows among legal observers.
For one, Trump filed his request for the appointment two weeks after the search of his Florida home, risking the potential that the Justice Department is already done with the bulk of its review. Secondly, Trump and the judge alike have pointed to civil rules concerning special master appointments, when the search warrant is arising in a criminal context.

Since the August 8 search, a number of previously secret court filings the DOJ submitted to obtain the warrant have been made partially public in part because of a bid for transparency filed in court by several media organizations, including CNN.

Those redacted documents have revealed that the search was connected to a DOJ investigation into alleged violations of the Espionage Act, criminal mishandling of government documents and obstruction of justice. According to an FBI affidavit that was released last week, an FBI review of 15 boxes retrieved by the National Archives from Mar-a-Lago in January found 184 documents bearing classification markings — some of them identified as particularly sensitive government documents.

Trump, in seeking the special master, has stressed in court filings the lack of criminal enforcement in the Presidential Records Act, a Watergate-era law laying out the process for preserving presidential records. He did not mention the three criminal statutes the DOJ cited in its warrant documents.
Trump's lawyers have also emphasized his supposedly unfettered ability when he was president to declassify documents, though the statutes in question don't require that the materials be classified.
This story has been updated with additional details.