These zodiacs are likely to face lot of love shifts. Find out the love astrological prediction for Aries, Leo, Virgo, Libra, and other zodiac signs for August 26.

Love and Relationship Horoscope for August 26, 2022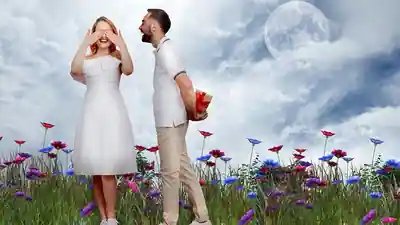 Aries:
You don't need a romantic partner to have a good time with love. No longer are there strict guidelines for how a romantic relationship should function, freeing people to experiment with novel approaches. Get out more and do activities you enjoy doing for yourself. Check out an exhibition or watch a flick. Create something beautiful or musically satisfying. Keep to yourself and be content.

Taurus:
If you and your significant other are going to talk about something that could be considered sensitive, there are a few things you need to keep in mind. Take advantage of this opportunity to bring up touchy subjects with your partner and get a deeper understanding of how the two of you feel about things. Make an effort to be more straightforward and honest. This will open up doors for the next level.

Gemini:
Someone who finds you attractive may complement you on how you appear. They may also tell you that you have an endearing personality. Even if the feelings aren't reciprocated, knowing that someone you look up to likes you can boost your self-assurance and make you feel like you have a better chance of succeeding in capturing the attention of the person you have your sights set on.
Cancer:
Lots of shifts are coming, and you'll start to notice them today. It's possible that the dynamic in your connections with other people will radically change right now. You may discover that the person who you once believed would become more than a friend is no longer appealing to you, or you that you have fallen in love with a friend who you never anticipated feeling that way about.

Leo:
What has happened in the past shouldn't be repeated now. Do not bring up old issues in your current relationship. Even if only for a moment, the past can offer invaluable lessons and insights. But it's tough to remember every last detail. So, bringing it up again risks being a silly game. It's preferable to live in the now and incorporate the lessons you've learnt into your future.


Virgo:
It's possible that your once-exciting love life has become as boring as any other long-term relationship in today's world, with the sparks slowly melting away in favour of the ordinary. Put an end to your worrying and start brainstorming about fresh approaches you and your significant other may take to reignite the passion that once characterised your relationship. Think of novel ideas.
Libra:
It takes work to keep a relationship healthy and growing, therefore it's important that you put in the same amount of effort with your partner. Place a high priority on spending time with your partner or true love today because they will provide you with a significant amount of solace and will help you feel more secure. It is the ideal moment to demonstrate to your lover how much you care for them.

Scorpio:
You will become aware of the tension that has built up in your connection. Maintaining self-control and avoiding becoming angry too quickly are skills that are essential to possess. It is important that you maintain your composure during this time since you could endanger yourself or someone else. It's possible that if you only make yourself aware of your partner's needs, you can prevent anything like this from happening again.

Sagittarius:
You may have recently ended a romantic relationship and be experiencing strong feelings of longing for your ex. Despite the fact that you might not be able to have a face-to-face meeting with your partner today, you might still be able to make some headway in this direction. For your own benefit, you should be on the alert for signs that a meeting may soon take place, so better be prepared.
Capricorn:
Sharing your worries with a loved one is more important than ever. It could be helpful to let your partner know the specifics of the situation you're in. If you're trying to be a good partner and feel that being self-sufficient is the best way to do so, you could be hesitant to ask for assistance while navigating all of your obligations. However, put an end to this kind of thinking, and they will likely help.


Aquarius:
You shouldn't cling too intently. It's important to strike a balance with those you're close to. Today is probably a day when you relax your grip on a significant other. When you release your need to be in charge, you may be better able to put your resources toward developing and preserving a balanced relationship. It will take humility to meet the commitments you both have to one other.

Pisces:
It is crucial that you find some comfort with your beliefs about romantic love. Some people find it helpful to talk to their significant other about problems they are having. This may be due to the resurfacing of a painful memory or the continued impact of a former relationship. If you are single and looking then harmful mental patterns that prevent you from fully pursuing companionship are something to be aware of.