Actor Prit Kamani says he has often been criticised and turned down, but has learnt to 'embrace rejection beautifully'. Read the interview.
Middle Class Love's Prit Kamani recalls being mocked for his bushy eyebrows and 'unusually big nose'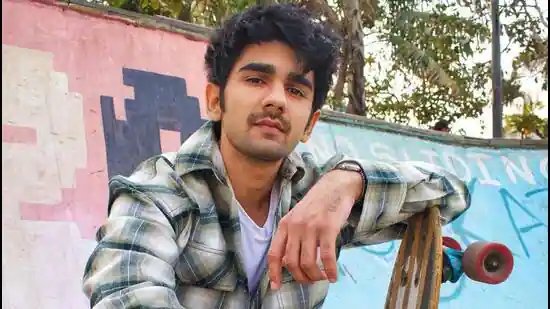 While a lot of actors have often spoken about being discouraged by casting directors or filmmakers during their days of struggle, actor Prit Kamani nonchalantly admits that he is "good looking" enough to not get scorned by anyone. "I think it (people saying mean things to actors) used to happen earlier, but it doesn't happen now. Thankfully, I am good looking, so mere saath woh naubat nahin aayi," Kamani shares.


Having said that, it doesn't mean people have not been unkind to him. "Mujhe daanta gaya hai, office se nikaala gaya hai. People have ghosted me. But I have taken it all with a pinch of salt," the 25-year-old, who is currently in the midst of promoting his next, Ratna Sinha's directorial Middle Class Love, reveals.


Recalling a few incidents, he adds, "My eyebrows are quite thick and unusual. A lot of people have made fun of my eyebrows. One of the casting directors even made my eyebrows. I had never done threading in my life, but he told me you'll have to do it for a part, because the director wouldn't like you having such thick brows. I did that, but ultimately, I didn't even get the part (laughs)."
The actor adds that he has also been mocked for the shape of his nose: "My nose is unusually big. People would say, 'Tumhari naak itni badi hai'. My daadi used to motivate me and say that all big actors have a big nose. I got Maska (2020) because of my nose, as Parsis do have a big nose."


Despite all this, the Jersey actor is not bitter about his experiences of being judged or humiliated on the basis of his physical attributes. "I give people the benefit of the doubt. I think they must be having a bad day or there must be some reason [for them to be rude to me]. I started auditioning when I was in the third grade. So, I've learnt to embrace and accept rejection beautifully. It also makes me more resilient," he ends.